Sakic.Net Blog
Learn about Joomla, PHP, mySQL, Javascript, AJAX, CSS, web technologies and development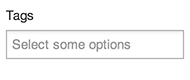 If you use latest Joomla 3.1.5 you may have noticed a serious problem with your tagged content. Namely, the content items lose their tags if you reorder the items with drag-and-drop or batch-process the items. This can cause big issues if you use tags to organise your articles. Fortunately, the bug has been fixed and the problem will be solved with the next Joomla release. However, if you need a fix immediately here is how to do it.
The latest version of AJAX Scroller offers possibility to make use of a 3rd party plugin for opening links in lightbox instead of in a new window. By using a lightbox you can, for example, showcase your videos making sure your visitors never leave your site while watching them. Read on to find out how to configure AJAX Scroller to do just that.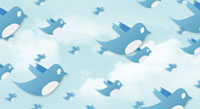 Previously I wrote about how you can display RSS feeds from multiple sources in AJAX Scroller. You probably know that AJAX Scroller can also be used to display your Twitter posts, but how can it be used to display tweets from multiple users?
Read more: Display tweets by multiple users with AJAX Scroller
Just recently I stumbled upon a quite interesting video, reviewing front page news modules for Joomla. The video is published by SmartTactics and devotes most of the time talking about AJAX Scroller. The video is pretty informative so check it out below (jump to 3:35 if you want to go straight to the AJAX Scroller part).

Two years ago I wrote about combining Joomla 1.0 and 1.5 extensions into a single installation package. This allowed developers to distribute only a single installation file of their extension which could be used on both Joomla versions. In the same time it was easier for users as well since they avoided dealing with different installation files for different Joomla versions. Now we reveal how you can add a version for Joomla 1.6 or 1.7 to the same package and create a single installation file of your extension for all Joomla versions!
Read more: Package extensions for Joomla 1.7 and 1.5 together
Next