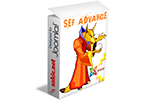 New version of SEF Advance is available and it gets a new feature: support for Open Graph meta tags. Open Graph (OG) tags are meta tags which make your web pages parsed better when shared with Facebook. It provides correct linking to article title, image and description so Facebook will not get confused guessing the important content. When turned on, SEF Advance will automatically generate OG tags for articles out of the title, description metadata and main image, and you can specify global tags for rest of the pages. Read on for what else is new in SEF Advance 1.8.0.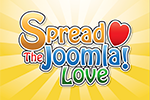 Joomla will be 10 on the August 17th. Hard to believe it's been a decade already. Feels like yesterday we gathered in London to get this amazing project started. To celebrate, Brian Teeman has created a website for this achievement: www.spreadthejoomlalove.com. For the next month, people will share their thoughts on several mini-topics about Joomla. Be sure to check what co-founders, developers and other prominent community members think about Joomla after all these years. This unique micro-blog page is available here and yes, it's powered by AJAX Infinity ;)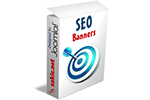 Following our announcement about End of development for Joomla 2.5, we are making sure all of our extensions work well with latest Joomla version. Accordingly, SEO Banners is now fully compatible with Joomla 3. If you use banners for your Joomla site you should definitely have a look on this plugin as it makes your banners more optimised for search engines at the same time as it keeps all features of native banners component. And it's free!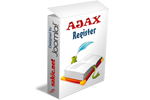 A new version of AJAX Register has been released. This version brings tighter integration with Joomla 3 optimising the appearance for latest Joomla version and implementing some of its core features. Some of them being drag-and-drop reorder for items, support for captcha plugins, ACL permissions for administration and support for one-click updates.
Read on for details on what's new in AJAX Register 3.5.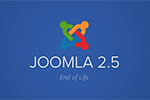 As you may know, the Joomla project has dropped support for Joomla version 2.5 at the end of the last year. As a result, we are now sunsetting development for Joomla 2.5, while still providing downloads and support for current versions of our products.
Learn what this mean to you and what you should do if you use our products on Joomla 2.5.
Next