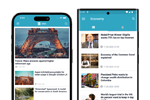 Need mobile apps for your news website? We are proud to present a new service providing affordable native applications for iOS and Android platforms, tightly integrated with your Joomla site.
Let your visitors have fast and fluid reading experience on any mobile device, engage them with push notifications and get additional revenue channel. Head over to UNA Apps to learn more and test our demo apps.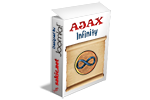 AJAX Infinity plugin is now compatible with Joomla 4. Now you can replace default pagination with infinite scroll on latest Joomla version. Enjoy auto-populating articles as you scroll down, instead of clicking on pagination links. This new version is also backward compatible with Joomla 3.x.
Please request an update here if you are current subscriber. If you don't have an ongoing subscription you can get one here to get the latest and greatest features and support for another year.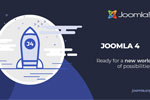 One of our most popular components AJAX Register is now fully compatible with Joomla 4. Now you can take advantage of streamlined user registration and custom user fields even on new Joomla 4. The new version is also backward compatible with Joomla 3.x.
We are working hard on making our other components, modules and plugins available for Joomla 4, so stay tuned for updates very soon.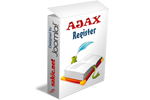 With the new version of AJAX Register you can allow users to register into multiple groups on your Joomla site. Upon registration, the user can now select multiple groups to be registered into and change the groups he belongs to afterwards.
The admin can select which user groups are available for registration and they can be presented as checkboxes or multiple selection list.
Read more: Register into multiple groups with AJAX Register 3.8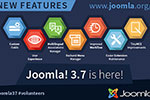 Joomla! 3.7 has been released bringing many features and improvements, including custom fields for articles and other content. Once again all our extensions are fully compatible with Joomla! 3.7.
If you use our components and modules, you can freely upgrade to Joomla 3.7 and they will still work. Just make sure you upgrade directly to 3.7.1 as 3.7.0 contains a security vulnerability and you should avoid this version.
Next