Sakic.Net - web programming
As leading Joomla experts we provide quality Joomla extensions, support and consulting.
Check out our Joomla components, join the forum and read our Joomla blog.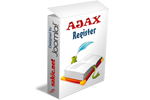 A new version of AJAX Register has been released. This version brings tighter integration with Joomla 3 optimising the appearance for latest Joomla version and implementing some of its core features. Some of them being drag-and-drop reorder for items, support for captcha plugins, ACL permisions for administration and support for one-click updates.
Read on for details on what's new in AJAX Register 3.5.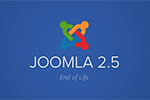 As you may know, the Joomla project has dropped support for Joomla version 2.5 at the end of the last year. As a result, we are now sunsetting development for Joomla 2.5, while still providing downloads and support for current versions of our products.
Learn what this mean to you and what you should do if you use our products on Joomla 2.5.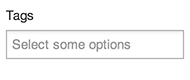 If you use latest Joomla 3.1.5 you may have noticed a serious problem with your tagged content. Namely, the content items lose their tags if you reorder the items with drag-and-drop or batch-process the items. This can cause big issues if you use tags to organise your articles. Fortunately, the bug has been fixed and the problem will be solved with the next Joomla release. However, if you need a fix immediately here is how to do it.
The latest version of AJAX Scroller offers possibility to make use of a 3rd party plugin for opening links in lightbox instead of in a new window. By using a lightbox you can, for example, showcase your videos making sure your visitors never leave your site while watching them. Read on to find out how to configure AJAX Scroller to do just that.