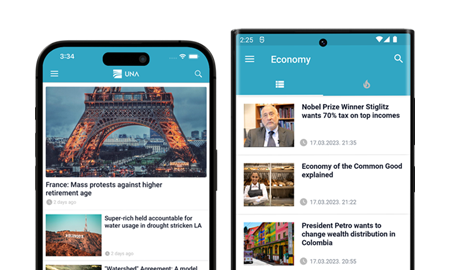 Need mobile apps for your news website? We are proud to present a new service providing affordable native applications for iOS and Android platforms, tightly integrated with your Joomla site.
Let your visitors have fast and fluid reading experience on any mobile device, engage them with push notifications and get additional revenue channel. Head over to UNA Apps to learn more and test our demo apps.
UNA Apps provide completely native (no web nor hybrid solutions) iOS and Android applications for your website. Sign up, install the API component on your Joomla site, customize your apps and you are done. Your visitors will now be able to enjoy your content on their mobile phones, you can send push notifications directly from your Joomla backend and you can even show ads in in the apps to earn additional income.

Get more details on UNA Apps website, register and go mobile today!