Sakic.Net - web programming
As leading Joomla experts we provide quality Joomla extensions, support and consulting.
Check out our Joomla components, join the forum and read our Joomla blog.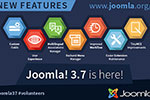 Joomla! 3.7 has been released bringing many features and improvements, including custom fields for articles and other content. Once again all our extensions are fully compatible with Joomla! 3.7.
If you use our components and modules, you can freely upgrade to Joomla 3.7 and they will still work. Just make sure you upgrade directly to 3.7.1 as 3.7.0 contains a security vulnerability and you should avoid this version.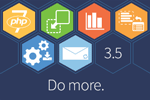 As you probably know, Joomla! 3.5 is out with support for PHP 7. As we received many questions, I want to confirm that all our extensions are fully compatible with Joomla! 3.5 and PHP 7.
In fact, this website has been running Joomla! 3.5 on PHP 7.0.4 for a while now, and it uses most of our products. I'm sure you noticed improvements in speed. We hope that you will enjoy the same benefits on your own site, as soon as you switch to PHP 7. If you use our extensions, there is no reason not to!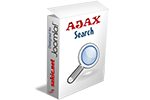 AJAX Search is live search module for Joomla to filter and display top search results as you type. A click on the result takes you directly to the result page which makes it much quicker to search and find content on your site. It will search through all searchable content getting top results from the main search component with AJAX. It features parameter options for size, button, number of results and more.
Check it out on this page, just start typing a search term in the search module above and see it in action.