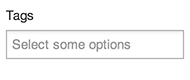 If you use latest Joomla 3.1.5 you may have noticed a serious problem with your tagged content. Namely, the content items lose their tags if you reorder the items with drag-and-drop or batch-process the items. This can cause big issues if you use tags to organise your articles. Fortunately, the bug has been fixed and the problem will be solved with the next Joomla release. However, if you need a fix immediately here is how to do it.
You can replicate this bug by assigning some tags to an article in Joomla administration. Save the article and, in the Article Manager, change the ordering of this article using the drag-and-drop feature. If you edit this article again you will notice that its tags are now empty.

This bug has been reported and fixed in the tracker and the patch is published here. For your convenience, I publish it as a zip file with all files you need to overwrite in your existing Joomla 3.1.5 installation. This will fix this serious bug until the next version of Joomla is released and you are able to upgrade.

 joomla-3-1-5-tags-patch.zip