Sakic.Net - web programming
As leading Joomla experts we provide quality Joomla extensions, support and consulting.
Check out our Joomla components, join the forum and read our Joomla blog.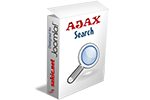 AJAX Search is live search module for Joomla to filter and display top search results as you type. A click on the result takes you directly to the result page which makes it much quicker to search and find content on your site. It will search through all searchable content getting top results from the main search component with AJAX. It features parameter options for size, button, number of results and more.
Check it out on this page, just start typing a search term in the search module above and see it in action.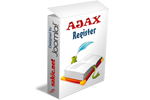 AJAX Register 3.6 has been released. This version brings advancements in handling multi-select fields, possibility to separate "First name" and "Last name" on registration and a new method to fight bot registrations - honeypot spam trap.
Read on for details on what's new in AJAX Register 3.6.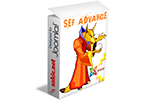 New version of SEF Advance is available and it gets a new feature: support for Open Graph meta tags. Open Graph (OG) tags are meta tags which make your web pages parsed better when shared with Facebook. It provides correct linking to article title, image and description so Facebook will not get confused guessing the important content. When turned on, SEF Advance will automatically generate OG tags for articles out of the title, description metadata and main image, and you can specify global tags for rest of the pages. Read on for what else is new in SEF Advance 1.8.0.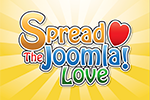 Joomla will be 10 on the August 17th. Hard to believe it's been a decade already. Feels like yesterday we gathered in London to get this amazing project started. To celebrate, Brian Teeman has created a website for this achievement: www.spreadthejoomlalove.com. For the next month, people will share their thoughts on several mini-topics about Joomla. Be sure to check what co-founders, developers and other prominent community members think about Joomla after all these years. This unique micro-blog page is available here and yes, it's powered by AJAX Infinity ;)