AJAX Scroller
is now compatible with Virtuemart, the most popular shopping cart for Joomla. In addition to Joomla articles, Banners, RSS feeds and Tweets, you can now also scroll through your web-shop products. As always, all items are fetched asynchronously, without affecting your page load. New version of AJAX Scroller also brings several fixes and improvements. Have a look on the
AJAX Scroller DEMO site
.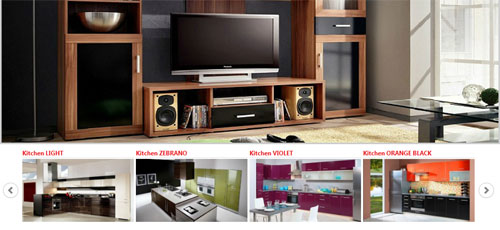 AJAX Scroller scrolling Virtuemart products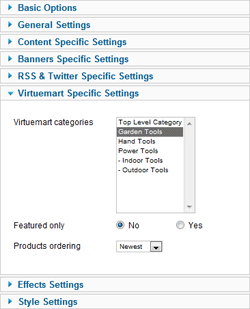 AJAX Scroller Virtuemart settings
Current users
upgrade here
for FREE and new users
get AJAX Scroller today
.
We will continue adding support for popular Joomla components and are interested in hearing what you would like AJAX Scroller to support. Feel free to comment below.
EDIT (15.03.2012): New version of AJAX Scroller is out with even more features.
The highlight of this release is possibility to open links in a lightbox using a 3rd party plugin like
Rokbox
. Check out how this works in the Youtube module on the bottom of the
DEMO site
. Click on any image to see video opened in a lightbox rather than in a new window.
The settings for RSS and Twitter are now separated and I added an option to pull more than the default 20 latest tweets from Twitter.